The 'This is Somerset' news website reported on photos taken by local photographer Annie Henderson that shows an odd and unidentified object in the sky. The object appears to be fiery orange and red, and travelling upwards at quite some speed. The apparent speed lends weight to the idea that the object is propelled, and initial speculation between local researchers is that what we're looking at is a water propelled rocket of some type (hat tip to Robert Moore).
Below is a photo of a whole load of water propelled rockets being shot up into the sky, they don't look overly similar but that's laregly due to the fact that the lighting conditions are different. In the photo below the sun is high in the sky, whereas in the Annie Henderson photos the sun is very low.
In this comparison photo (click image for a larger view) you can see similarities in the movement of the objects. The current record for greatest altitude achieved by a water and air propelled rocket is 2044 feet (623 metres), held by U.S. Water Rockets on 14 June 2007, and it's difficult to calculate how high a rocket would have to be during sunset to be illuminated like it is in the Annie Henderson photo. However, it was pointed out by both Robert Moore and Tim Farley that this could simply just be a jets contrail illuminated brightly due to the position of the sun in the sky. This was my initial thought too.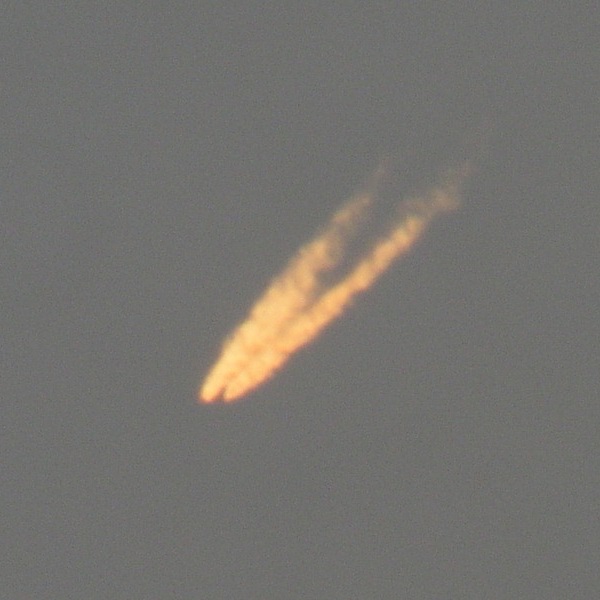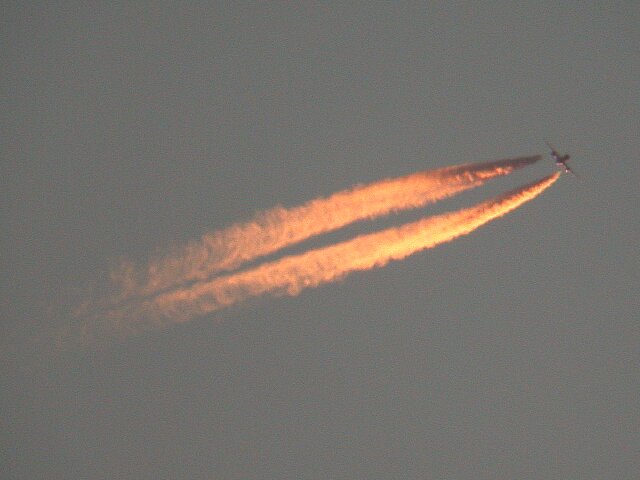 Could this UFO be a water propelled rocket? Or perhaps a jet? Without knowing more about the time the object was seen, how it moved and how long it was in the sky for we can't really be sure. I have contacted the newspaper that published this story to see if that information is available, and to see if it might be possible to get a copy of the original photo for further analysis. I'll update the blog if I get more details. In the mean time, what are peoples thoughts?